PGI Polska Grupa Inżynieryjna offers a pilot facility allowing to test membrane processes with the use of spiral membranes.
Research capability of the pilot facility:
Separation by microfiltration, ultrafiltration, nanofiltration and reverse osmosis methods with the use of spiral membranes.
Facility efficiency: 100 – 1000 L/h, operating pressure up to 40 bar.
We offer the possibility of a complex run of pilot tests by PGI technical staff or a training aimed at your customer service staff.
Below we present a few production processes that can be tested on the pilot facility:
milk and whey concentration by RO/NF method,
milk concentration by UF method – protein standardization and MPC production,
milk protein fractioning by MF method,
whey concentration by MF/UF method – WPC and WPI production,
treatment of permeates and evaporative condensates,
treatment of brines by MF and UF method.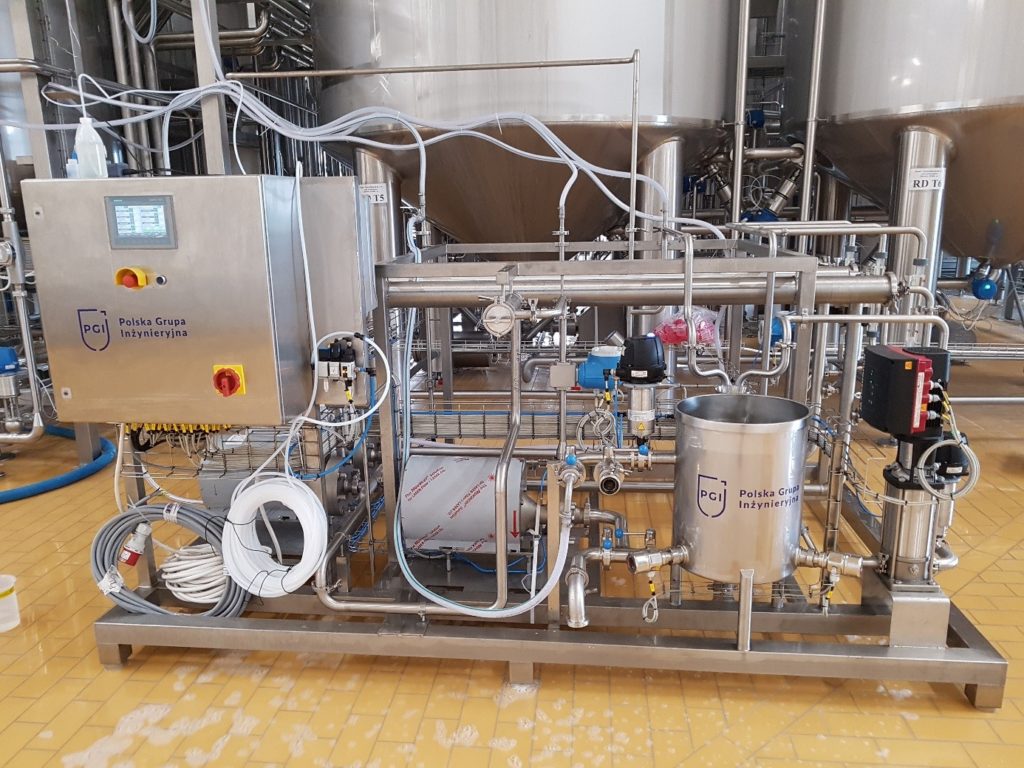 Pilot facility
Contact us:  Janusz Dąbrowski, mobile: +48 571 498 208